Legacy 10
The Legacy™ 10 portable basketball goal sets a new world standard for reliability, stability, safety and ease of use.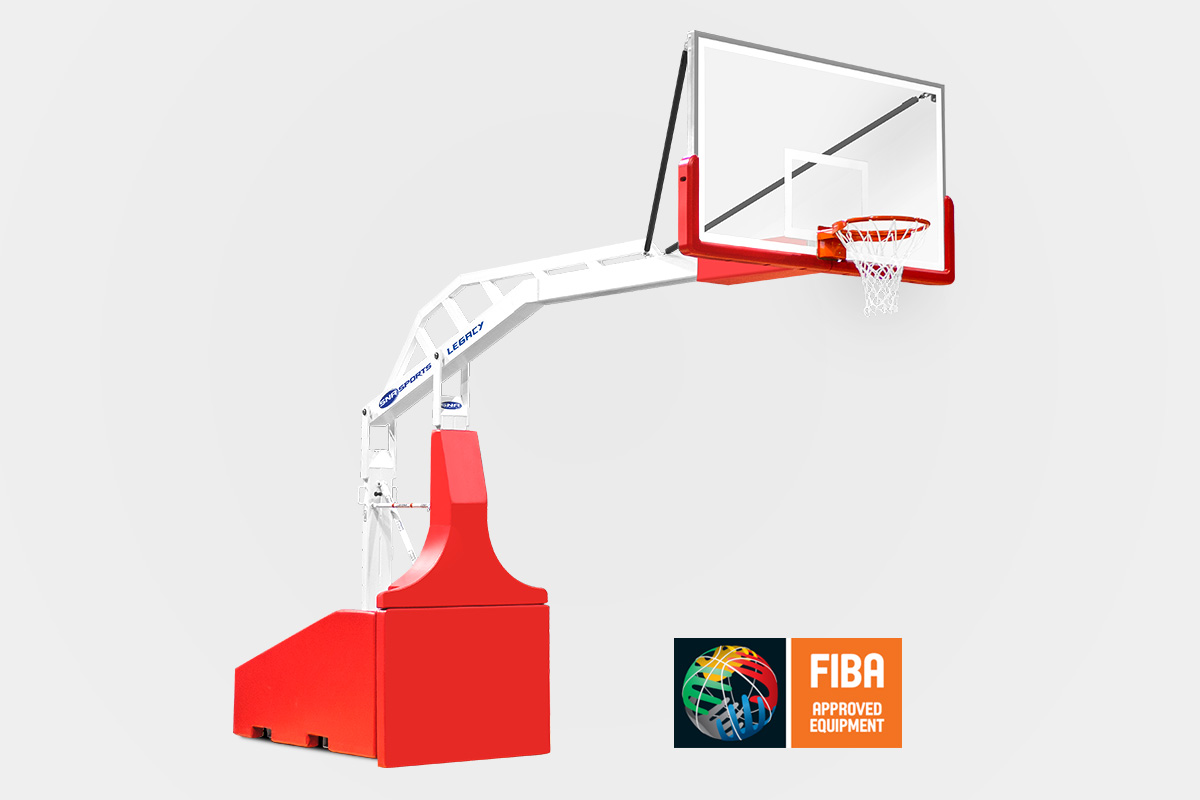 Features
Standard Features.
Exclusive Kinematic Integrated Stabilizing System (KISS) for instantaneous setup and uniform weight distribution on the floor. A manual KISS is also available for facilities with limited space.
"Dunk Proof" backboard
Glass-free rim attachment and full-perimeter aluminum frame
Exclusive Pro-Action™ 180 multi-directional breakaway rim with adjustable positive locking mechanism
Heavy-duty power beam and support structure
Powerful lift springs
Foot-operated quick release mechanism
Front locator pins for precise placement and stability
Quick-Set™ Goal Height Adjustment
Full six-inches of padding in the front impact area
Double double eight-inch swivel casters in the front and new triple double eight-inch casters in the rear
FIBA approved equipment
Comprehensive Warranty Package
Superstructure and KISS: 10-Year Limited Warranty
"Dunk Proof" Backboard: Lifetime Limited Warranty
Pro-Action 180 Rim: Three-Year Limited Warranty
Backboard Padding: 10-Year Limited Warranty
Space Requirements
Legacy 10 requires a minimum of 16-feet 10-inches for standard KISS, or 13-feet 4-inches for manual KISS, from the baseline to the nearest wall or obstruction. Storage dimensions are six-feet 10-inches high, 6-feet 4-inches wide and 17-feet four-inches long.
SAFETY ZONE: Clearance space 10-feet 8-inches from the backboard to the front of the padded base.
Model number: SNABBLG10A